IADC World Drilling 2020 Conference & Exhibition
Start: 16 June 2020
End: 17 June 2020
Venue: Pullman Paris Tour Eiffel
Location: Paris, France
Conference Sponsors
Registration Information
Click Here To Register Online For This Event
Registration fee: € 800 Member / € 1000 Non-Member.
Federal government employees may be eligible for a 50% discount on conference registration.
Speakers, sponsors and guests are not eligible for online registration. (Please contact europe@iadc.org to obtain the correct registration form).
Conference Links
For registration inquiries, please contact europe@iadc.org / + 31.24.675.2252
Introduction
IADC World Drilling 2020, the leadership event for wells professionals, will explore our industry's challenges and opportunities from a strategic, leadership perspective. The conference will examine improving the value proposition from multiple perspectives – technology, diversity, contracting, collaboration, digital solutions, and more for all stakeholders. Through high-level panels and speakers and through cutting-edge technical papers, the conference will chart each inflection point and trace the path to the industry's future.
The Call for Abstracts has Expired.
Authors of papers selected will receive confirmation letters and guidelines by mid-February 2020.
Please check back for the conference program.
Conference Program Committee
Adebayo Aremu, KCA Deutag Drilling
Nuno Correia, Valaris
Gordon Donald, Northern Offshore Ltd.
Markus Doschek, OMV E&P
Daniel Elias, GALP Energia
Bjørn B. Engedal, Equinor
Diego Ferrandes, Drillmec SpA
Josselin Gere, Transocean
Morten Kelstrup, Maersk Drilling
Hege Kverneland, National Oilwell Varco
Marta Lafuente, NOV Grant Prideco
Shane Marchand, Helmerich & Payne IDC
Celine Martin, Total
Rob Munger, BP
Lamberto Nonno, Baker Hughes
Franco Pandolfi, Saipem
Miguel Sanchez,  Nabors
Brian Woodward, Noble Corporation
Lars Nydahl Jorgensen, IADC
Leesa Teel, IADC

Sponsorship Opportunities
There are four levels of sponsoring: Diamond sponsors, Platinum Sponsors, Gold Sponsors, and Silver Sponsors. Event sponsorships are also available and will be categorized by monetary contribution with the appropriate level of sponsorship. Please find the benefits of the sponsor packages below. The conference sponsor will receive high profile recognition before, during and after the conference.
SOLD
(10 Comps*)
Platinum Euro 15,000
(5 Comps*)
Gold Euro 12,000
(3 Comps*)
Silver Euro 7,500
(2 Comps*)
Reception Euro 12,000
(3 Comps*)
Luncheon Euro 8,000
(2 Comps*)
Audio Visuals Euro 4,000
(1 Comp*)
SOLD
(1 Comp*)
* Comps refer to number of complimentary registration
Click here to view complete sponsor packages and benefits
Click here to download the sponsor agreement
For more information and sponsor bookings please contact us at europe@iadc.org or phone: +31.24.675.2252
Exhibitors
Exhibition Information
The cost of each 2 x 3 meter stand is Euro 2.500. Each standard shell scheme stand will be set with 1 table, 2 chairs, 1 power point, 2 spotlights and 1 fascia with company name. With the stand, you receive 1 complimentary conference registration and up to 2 additional registrations at half price or Euro 400. All registrations are including admission to the conference & exhibition, coffee breaks, luncheons, reception, and access to the conference proceedings.
Exhibitions at IADC events will be limited to showcasing products and services that advance technology, competency or HSE. Exhibitions centered on recruitment or employment should not take space at IADC events. IADC Membership is mandatory for booking an exhibition space at this event. Non-members will receive an USD 200 discount on their IADC Membership when booking exhibition space. IADC Exhibitions will solely be visited by conference attendees. Non-conference attendees are not allowed to enter the exhibition area.
Click here to view the exhibition floor plan
Click here to download the letter of agreement
Reservations can be made by completing the letter of agreement and returning it by e-mail: europe@iadc.org
Exhibition space is being allocated on a first come, first served basis!
Conference Venue & Hotel Information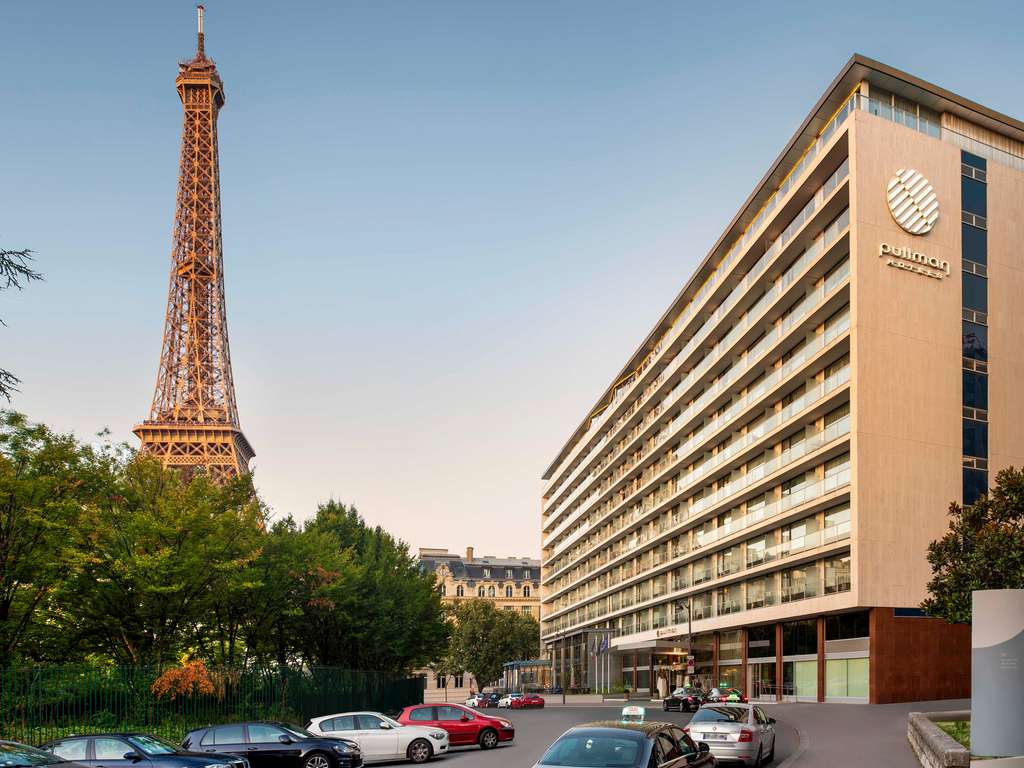 Pullman Paris Tour Eiffel
18 Avenue de Suffren, 75015, Paris, France
Phone: +33 1 46 62 45 76
Negotiated Room Rate: € 320,- Classic Room, incl. Breakfast, excl. Local City Tax, Country Tax and Regional Tax. NOTE: The negotiated room block will be released by the 5th of June, please make your bookings timely to be ensured of a sleeping room. 
Cancellation Policy: Cancellation of the room can be done without penalty up to the 29th May 2020. After this date the booking is non refundable.
Reservations: Can be made online through this link. 
Warning: Please note that there are several 3rd party companies actively approaching conference delegates and exhibitors by phone and email trying to sell hotel rooms at the contracted hotel for a cheaper rate than the published rate on this conference website. Please note that these companies do not represent IADC or the hotel, nor has IADC or the hotel authorized them to use their names or trademarks on information they send out to exhibitors and delegates.
To avoid being a victim of fraud, please do not give out your credit card details to any other party and be sure to make your hotel reservations exclusively through the contracted hotel.
Toggle
Press Policy
Complimentary press registration is limited to one (1) person per company. This individual must be a titled editor, writer, reporter or other bona fide editorial representative of a legitimate industry or consumer publication. Publishers and sales and marketing specialists are excluded from this complimentary registration practice and must pay the full conference registration fee to attend an event.
The 2020 IADC World Drilling Conference & Exhibition is advertised in industry publications media including:
Click the logo to visit:
IADC provides web links as a member service. IADC does not warranty or endorse the accuracy or reliability of any of the information, content, or advertisements contained on websites linked to www.iadc.org or any of its subsidiary pages.
Event Summary
IADC World Drilling 2020 Conference & Exhibition